A sensational design for a wall pad, that cannot be Found from anywhere in the door phone industry, A hands-free type wallpad, provides various home Network functions to match its finest design.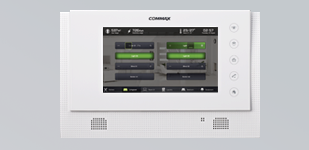 iF DESIGN AWARDLuxurious and durable design.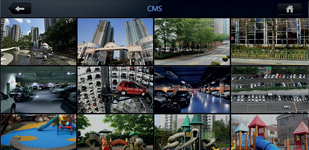 ENHANCED SECURITY
Enhanced security features provide a better unmanned security and access control system.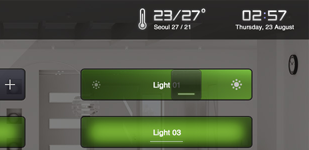 CONVENIENCE Touch-screen with user friendly GUI application and various convenience functions enabled.
FUNCTION
FUNCTION
Smart ECO : Energy Management System(EMS)/Standby Power Breaker
Smart security : Burglar/Disaster prevention/Access control/Unmanned security/Parking control/Unmanned delivery/Visitor image saving function during the absence via "away mode"setting
Smart control : Mobile control/Remote metering/Light control/batch-mode control/Connectivity with various home devices and sub-phones within a household/Household-to-household call/telephone/extra monitor connection/Door release function for a public entrance and monitoring/Page and call security guard station/OSD feature
SPECIFICATION
Power source

DC 14.5V, 2.1A

Power consumption

Standby: 560mA, Maximum: 1.4A

LCD size

7 inch wide color LCD

Mount type

Built-in(Flush-mounted type)

Operating temp.

0℃~40℃

Wiring

Guard/Lobby : Common 10
wires+5C2V Coaxial cable(2-wire)
Door camera : 4-wire

Distance

Individual entrance : 50m(0.65Ø)
Guard station : 1km(0.65Ø)
Public entrance : 300m(5C2V)

Dimension(mm)

276(W)×178(H)×22(54)(D)

Installation hole size(mm)

209(W)×133(H)

Fill up box size(mm)

234(W)×135(H)×50(D)
This is one of the most popular models in the premium  segment and fast gaining demand in the Indian Industry .