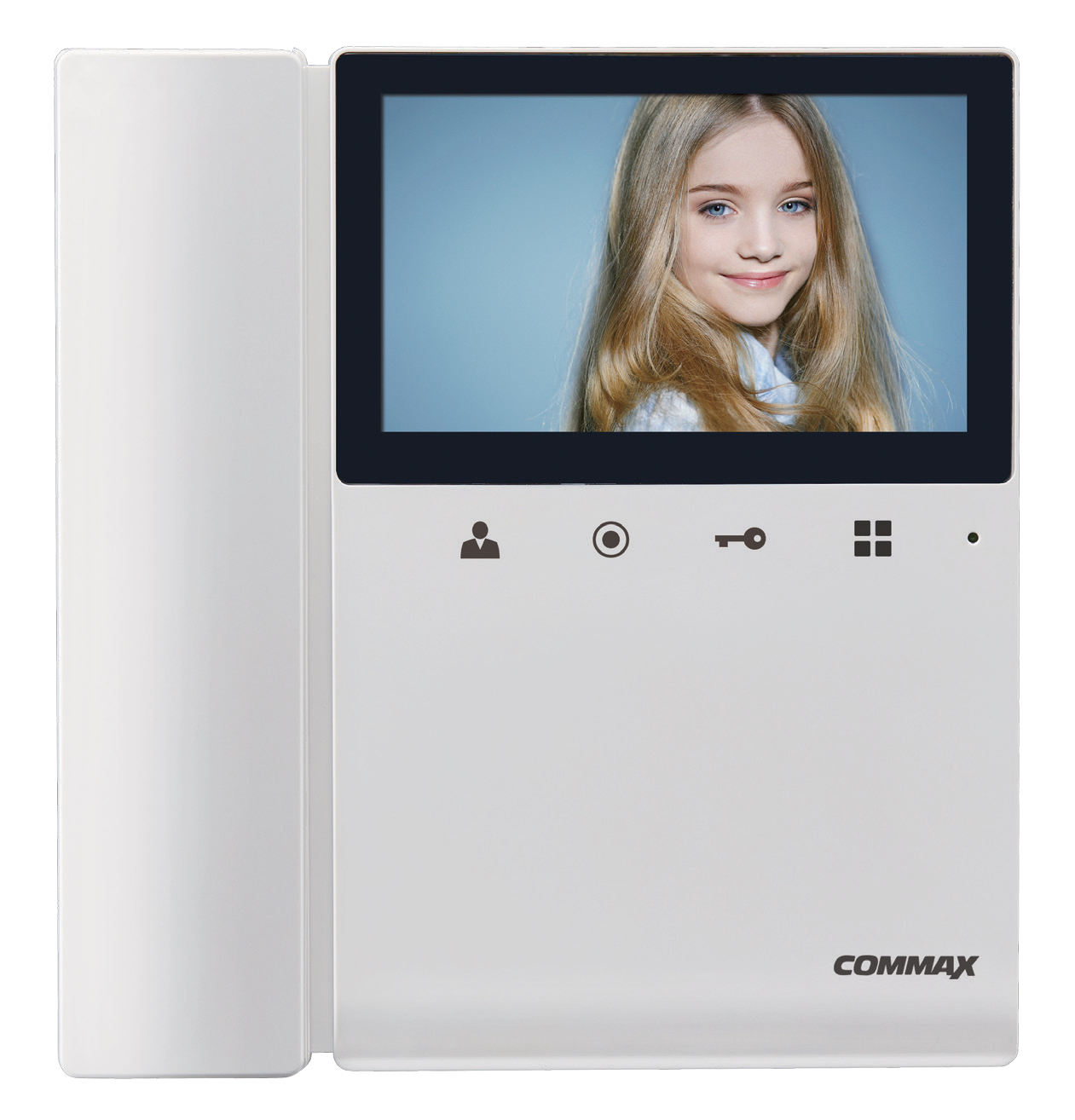 The Ultra Monitor is a 4.3″ hand-set type product that includes all that is essential for a monitor. Users will find it to be highly efficient as the device has incorporated the most fundamental and essential functions with its performance.
FEATURES
FINE COMMUNICATION4.3" color monitor that applied vivid FINE VIEW technology and outstanding audio quality with handset.

INTERCOMMUNICATIONUp to 2 monitors and interphones each are expandable per household, providing intercommunication function.

DOOR ENTRYIt creates a safer and more convenient living environment with entrance front door release control function.
FUNCTION
Support 2 monitors, 1 camera and 2 Interphones(CDV-43K)
Support 2 monitors, 2 cameras and 2 Interphones(CDV-43K2)
Intercommunication with sub monitor and interphone.
Built-in memory storing in SD memory (SD Card is not included CDV-43KM)
SPECIFICATION
Power source

AC 100-240V, 50/60Hz

Display

4.3 inch wide color LCD

Mount type

Wall-mounted type

Operating temp.

0℃~40℃

Wiring

Door camera : 4 wires
Interphone : 4 wires

Distance

Door camera : 50m(0.65Ø)
Interphone : 30m(0.65Ø)

Consumption

Standby(CDV-43K, CDV-43K2) : 2.5W
Standby(CDV-43KM) : 3.7W
Operating : 8W

Dimension(mm)

157(W)x167(H)x28(D)